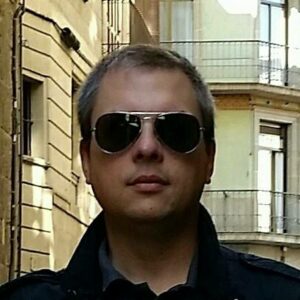 Erik Radvon is a writer from Massachusetts with a background in journalism, comics, and technology.
The 2009 Worcester Magazine article "Hackertown" by Erik Radvon was adapted for television by Discovery Networks and the Smithsonian Channel in 2012, airing worldwide as part of the popular series "The True Story." Erik is featured in the episode discussing several aspects of cybersecurity and early cybercrime cases, including the tale of a teenage hacker who breached an airport communications tower in the 1990s.
Erik's comic book writing includes self-published indie books Voodoo Bird and Crypt Zero (2016), both with art by Rob Croonenborghs and lettering by Micah Myers. Erik has also written stories published in several anthology projects, including "Mantua County" in Shakespeare Shaken (2012), "Generation Nirvana" in The 27 Club (2015, Harvey Award Nominee for Best Anthology) and "The Call Up" in Colonial Comics Volume II, New England, 1750-1775 (2017). He also wrote and programmed the text adventure video game Castle Doomenstein(2016) and gained notoriety for popularizing the Localize Mother 3 movement via a sign at a wrestling show.